Room rates are per person / day including breakfast (buffet).
The beds are handmade from solid pine and ensure healthy and restful sleep. You are invited to use one of our two the fully-equipped guest kitchens, as well as to use the lounge with fireplace and satellite TV.
Amenities
Bath or Shower /WC
Cable TV with DVD-slot
WiFi
Guest-kitchen with cable TV
Breakfast-buffet
Rooms
Single bedroom
If you are traveling alone then our single room is ideal. The room is equipped with shower, toilet and cable TV. You may of course also use the terrace, our lounge as well as the guest kitchen.
Triple bedrooms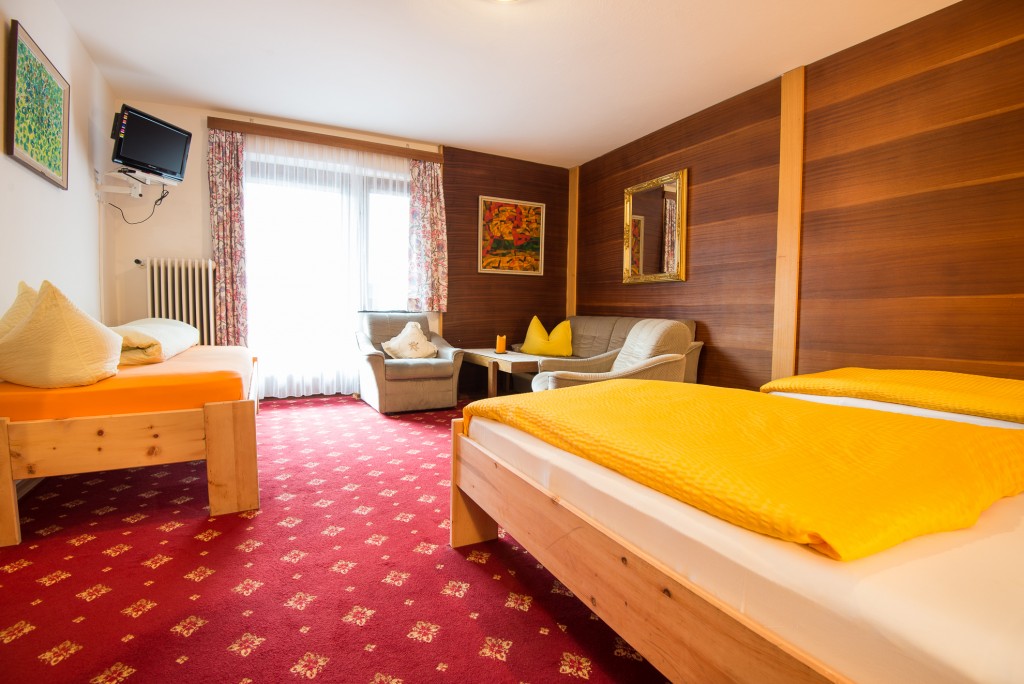 Our three- and multi-bed rooms are equipped with shower or bath/WC . Direct access to balcony or terrace.
---
Lounge
The lounge / breakfastroom with fireplace can accommodate up to 20 people.
For watching satelite TV ( i.e. SKY Sports), or just to comfortably sit together.
Guest-kitchen
In our house there are 2 fully equipped guest kitchens, one of them as a cozy family kitchen.
Skilocker
Our ski room offers the possibility to store skiing , snowboard and mountain equipment in winter and summer. The boot warmer dries and warms your skiing or hiking boots.